Bridal party duties come with great responsibility and if you have been tasked with creating an epic experience for the Bride-to-be's Hen do, it can initially seem like a mammoth task. Luckily, with good organisation from the start and careful planning, you can create an event to remember.
Start with the bride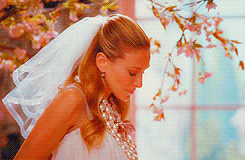 Sit her down and have an in depth conversation about what she would/would not like. The type of activities she's interested in and things she would absolutely hate. And most importantly, who would she like to attend. Even if elements of the Hen Do are a surprise, it's good to get a feel for her preferences so you don't completely miss the mark. Also - stick to her guest list. Afterall, it's her wedding!
Keep budget in mind
Like with all things, money matters and people will have varying amounts of cash to spend. Keep this in mind when planning the event. Agree a budget with attendees and try not to alienate anyone with a trip they simply cannot afford.
While it's tricky to plan a 5 star trip on a 3 star budget, there are things you can do to get the most for your money:
1). If you are flying, opt for Wednesday or Thursday instead of Friday as your departure date. Friday is one of the most expensive days of the week to travel.
2). Book a late return flight. They are usually much cheaper. You can use the time between hotel checkout and flight departure to plan one more final activity, like an afternoon brunch. Yummy 😋
3). Use price comparison websites like booking.com - there's always a deal to be had. Make sure you use comparison tools to find the best offers for you. It may be more expensive to book flights and hotel together, so check the price of booking them separately also - leave no stone unturned.
4). Consider everything e.g. location of the hotel. Is it far from the airport? What's the cost of hotel transfer? Is it cheaper to choose accommodation closer to the airport? Etc…
5). Look for holiday options that allow you to spread the cost over a period of time. This will remove the pressure to have all the funds ready upfront. 
Make the financial obligations clear from the beginning

If you note anything from this post, this should be your number one takeaway - BE CLEAR with all money matters. Set a deadline for RSVP and then think about the implications of cancelling. If 10 become 9, how will this impact the cost of the trip? Are there any other problems that will arise if someone drops out? Think about the knock on effect for any planned activities.
If there is a penalty for dropping out, make it very clear from the start e.g. no refunds, extra costs may be incurred for everyone else etc...
When you set out clear guidelines from the start, you create a sense of ownership and  people will understand that they are now financially committed to the event and will think twice before cancelling. It will also be less headache for you, as you can refer back to the guideline set at the start. 
Set payment deadlines and use a budget tracker
Another money tip. Take a look at when payment is due and set payment deadlines. If you can spread the cost, the easiest option may be monthly (after payday).  Send monthly reminders to encourage attendees to keep up with payments. A good way to do this is to send each person a balance sheet displaying what they have paid to date and what they owe. We have a Hen Do Weekend budget tracker which allows you to track funds received from each person. 
Group chat is essential
It's impossible to make everyone happy, especially if you are managing an event for a large group. One way to tackle this challenge is to keep communication high and transparent using group chat (Whatsapp or Facebook Groups are good options). . This will ensure everyone receives the same information at the same time and it gives people the chance to voice any thoughts/concerns.

You can use the group chat to include attendees in the planning process and prevent unexpected surprises on the trip. Give the bridal party two options, request a vote and majority rules.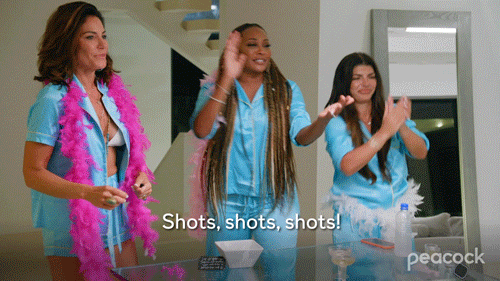 The bride is the most important person (but everyone needs to feel heard)
Yes it's true, the bride's needs come first, but if members of the group raise concerns, it's important to listen and try and address them. If there needs to be an adjustment to how things are done based on feedback from the group, it's good to take this on board and manage the bride's expectations (without ruining the surprise of course). 
You want positive vibes on the trip, so the best way to do this is to try and resolve any small issues that could lead to bigger problems down the line.

Yes, you should consider paying for the Bride's trip 
Hen's usually  cover the cost of the Bride's trip. With this in mind, it's important to include this extra cost in the total budget.
Remember your priorities
Focus on the most important things first:
Where you're going

Where you're staying

What you're doing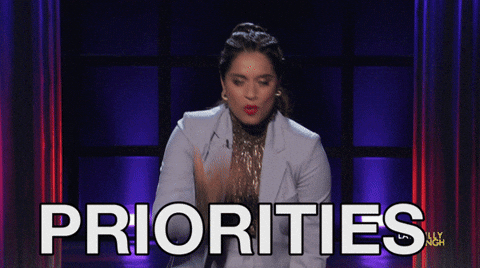 Everything else (outfits, theme etc..) are details that you can organise closer to  your departure date.

Listen to what the bride wants
Happy bride, happy life (or something like that). Listen carefully to the Bride's preferences. If she says she wants to relax, don't fill the trip with lots of high intensity excursions. It's important that she enjoys the weekend.
Be careful when booking activities in advance
Do some research before booking activities in advance. Unless they are extremely popular and require advance tickets it may be best to buy on the day. You can also negotiate deals for large groups face to face.

Communicate constantly throughout the planning process
This may seem obvious, but life can get in the way. If you are booking a trip 6 - 12 months in advance, try and maintain regular contact, even if it's once per month. Sharing the budget tracker regularly can keep the trip at the forefront of people's minds and ensure the payment schedule is met.

Check the weather! 
If you have planned weather dependent activities, keep an eye on the weather a few days before departure and make adjustments to plans if necessary. I recommend having a plan B for activities that require good weather.

Lastly, have fun
It's a short moment in time, so whilst the planning process can seem stressful the bride will love the careful planning and effort.

Things to get you started
To send you on your event planning journey, we've got some suggested tools and gifts that we think may help you.
Hen weekend budget tracker and planner

It does what it says on the tin! Our Google Sheets finance tracker and planner will help you to track the Bachelorette budget and monitor each person's contribution. You can also share the tracker with attendees so they can view their balance. This instant download product also includes an event planner, so you can record planned activities for each day and a task list to record things to do.

The tracker is easy to use and will automatically calculate totals for you, including cost per person and total income vs. outstanding costs. Available HERE for £4.99.


If you're looking for ways to reveal the destination of the Hen Weekend, consider our scratch and reveal cards. They are super fun and creat some excitement around the event. Available HERE

Bride Tribe print
Create a stunning print for the bride to remember her hen's. We've got some inspo below. 
Beach girls - HERE
Classic Bride Tribe - HERE