If your wedding anniversary is fast approaching and you need  some help buying something special for your wife we've got some giftspiring  giftspiration that will help you to buy an epic gift.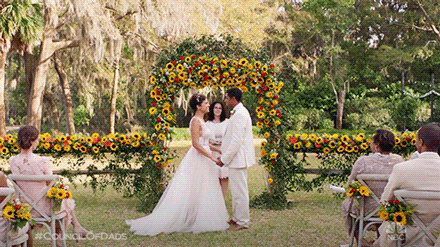 Thoughtful, personalised gifts feel so special and leave a lasting impression. Why? Because to purchase something personalised requires time and effort. All of this is appreciated when you present the gift to the one you love.

So, we've got some special gifts ideas that we know will be a hit for your leading lady:
Re-live one of the most special moments of your wedding day/or any moment of your choice with our full customisable wedding print. Choose a picture of the moment, and add any song lyrics of your choice.

Create a special picture of you and your wife (from behind) to celebrate your love, with our couples picture. Customise the skin tones, outfits and hairstyles. Trust me, she'll love it
How many pictures do you have in your phone? And how many of those are special memories between you and your wife - think nights out, family gatherings, holidays, Christmases, Birthdays - the list is endless. Create a stunning photo collage with some of your most cherished memories. 
Another collage idea! If pictures from the best day of your lives are hidden in a photo album, it's time to set them free! Share your wedding day with everyone who enters your home with a beautiful collage of the day you said "I do". This gift is perfect for your wedding anniversary - special shoutout to those celebrating one year of marriage. This is definitely for you. 
If you're thinking of taking your Mrs somewhere special - a dinner, holiday, the theatre, spa weekend - anywhere! Make the moment special with our Surprise Reveal Scratch Cards. Gift your wife a surprise card on the day and ask her to scratch the heart to reveal the surprise. A nice touch to make the moment extra special.